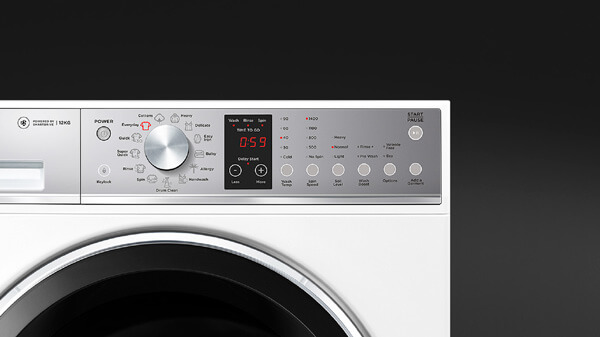 Front Loader
Fisher & Paykel front loader washing machines offer gentle, fabric-specific wash cycles with precise mechanical action to reduce wear on your favourite items. Designed to pair perfectly with Fisher & Paykel dryers.
View Front Loader
Intuitive Cleaning
Take the guesswork out of washing, with front loader washing machines that sense and adjust as they wash - the pinnacle of fabric care.
Explore Intuitive Cleaning
Routines
into Rituals
Design-forward thinking and the beauty inherent in perfectly arranged and considered spaces has made the laundry a feature room in modern houses.
Fisher & Paykel washing machines are crafted with stunning aesthetics, ease of use, and functionality in mind, allowing designers to express their unique vision for the laundry with freedom.
This attention to the smallest details is at the heart of turning daily routines into beautiful rituals, where we take great pride in the experience of complete fabric care.
Everything In Balance
By customising the measures of water, temperature, detergent, time and mechanical action, the wash cycle can be changed to meet the specific requirements of any fabric.
The best wash cycle not only cleans clothes exceptionally but also delivers the care needed to extend the life of garments, from delicates to durables and everything in between.
Generations of expertise in washing have informed the specifications of our wash cycles – each developed and tested to keep your cherished clothes looking better for longer.
Temperature
Warm water swells fibres, helping to release dirt particles so that the detergent and machine action can play a more effective role in the cleaning process. Gentle warmth under 32ºC is the perfect temperature to protect natural fibres such as wool.
Detergent
Detergent molecules attach themselves to dirt, making them bigger, heavier and easier to wash away by the swishing and sloshing of the tumbled water.
Machine Action
Changes in speed, direction and water flows provide the agitation needed to shake loose dirt particles. Precise wash cycle algorithms ensure an effective and gentle wash, whether using the 'tumble drop' of a front loader or the mechanical action of a top loader.
Experience Over Generations
Fisher & Paykel has decades of expertise and pioneered innovative laundry technologies in the pursuit of the perfect wash.
This obsession with the detail is evident in every Fisher & Paykel washing machine.
The right balance and control over the acceleration and deceleration profiles at the right time helps to agitate the garments, opening the fibres to enable a proper clean.
The rotational action promotes 'tumble drop' that helps to remove dirt before carefully considered spin speeds delicately extract moisture from the clothes without stretching.
Through this deep understanding of fabrics and fibres we have been able to create wash and dry cycles that are customised to care for even the most delicate garments.
Smartdrive™
Quiet and efficient direct drive motor technology that provides accurate control, with the ability to change direction and speed of the drum gently to avoid damaging garments.
Vortex Wash
Vortex Wash in front load washing machines speeds up the wash cycle without compromising cleaning and fabric care by forcing water from the bottom of the drum, so detergent and heat reach your clothes faster.
Activeintelligence™
Precise sensors measure the weight, distribution and soil level of your wash, adjusting the cycle and dispensing the right amount of detergent for the best results.
Fabric Care
Fisher & Paykel washing machines are programmed and tested to deliver a gentle wash, regardless of fabric type. The very best fabric care comes from minimising the friction caused by aggressive directional changes. By softening the acceleration and deceleration of the drum rotational changes, Fisher & Paykel washing machines give a gentle yet effective clean, while reducing lint and microfibres in the wash water.
View Front Load
Compact Capacity
Fisher & Paykel washing machines are both compact and powerful. With a maximum wash capacity of 12kg – the equivalent of 18 bath towels in one cycle – weekly wash cycles can be reduced to save time, energy and water.
Time Saving
The Time Saver option activates a special temperature profile and unique tumble sequence that speeds up the wash, saving time and electricity without compromising performance.
A Quieter Wash
World-first SmartDrive™ Technology controls the tumble and spin action within your washing machine, minimising vibrations and noise levels for a quieter wash that takes better care of your clothes.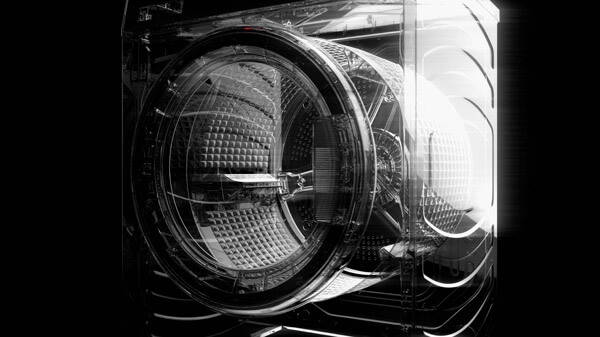 FootPrint
Fisher & Paykel washing machines and dryers take minimal floor space while offering maximum load capacity. Our 12kg washers and 9kg dryers come in a matching 600mm2 footprint to be placed side-by-side or stacked.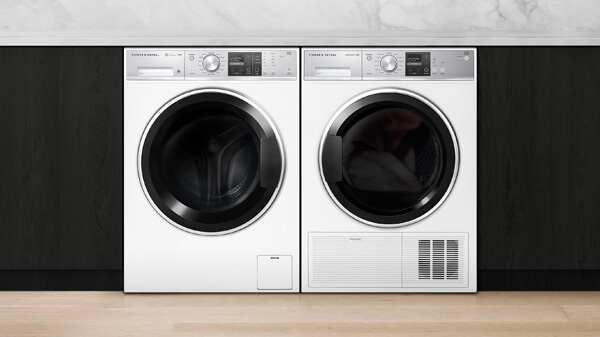 Perfect Pairs
Fisher & Paykel washing machines and dryers are purposefully designed to complement each other both aesthetically and functionally.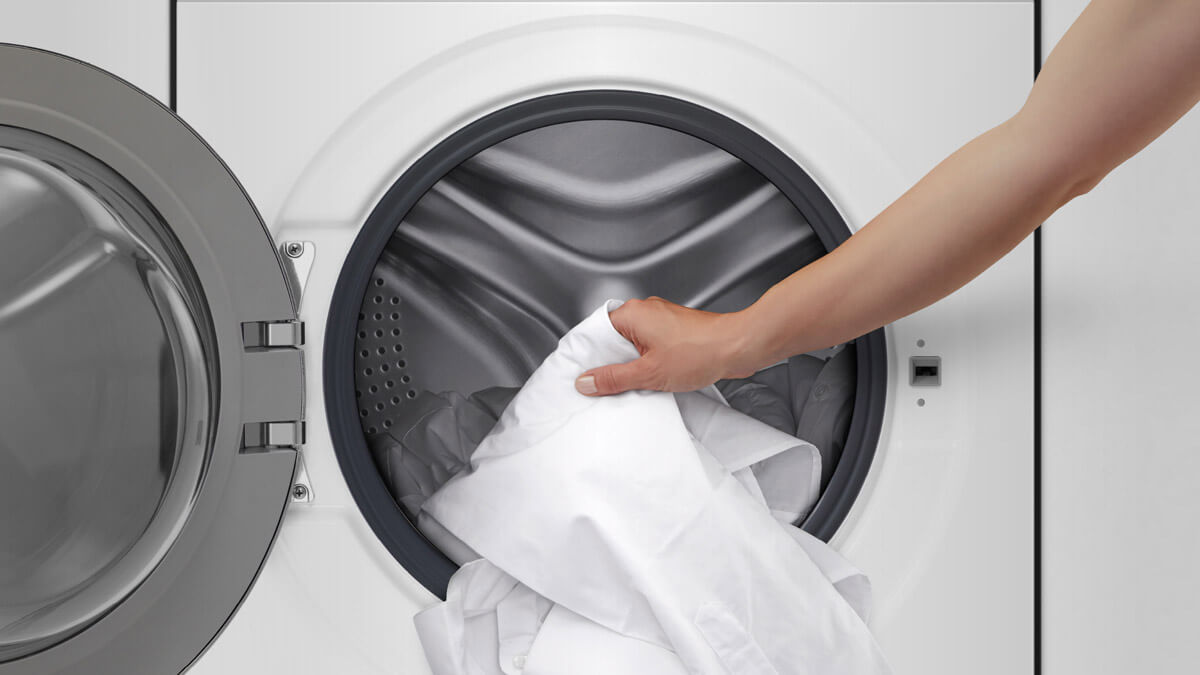 Add A Garment
We know modern life is busy. The Add A Garment function allows you to pause the wash cycle to add any size items that may have missed the wash or remove those that accidentally made their way in.